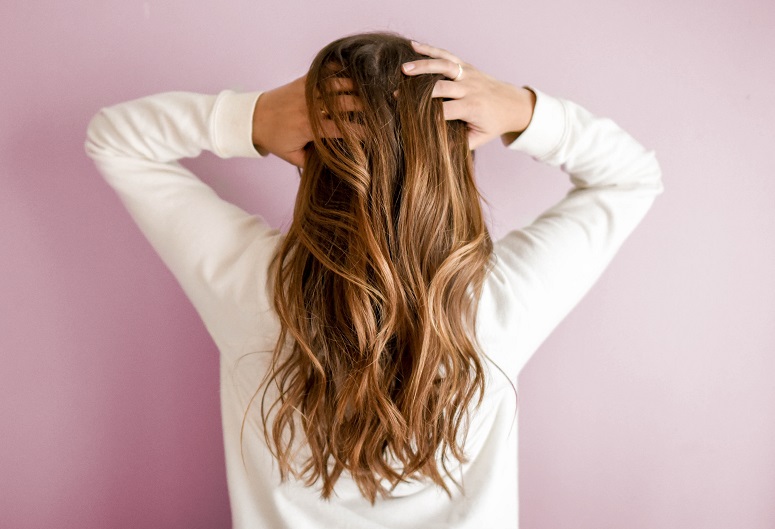 Don't Go Another Day With Damaged Hair – Get The Best Hair Treatment in Delhi NCR!
Have you ever looked in the mirror and felt frustrated because of your damaged hair? Your hair needs proper care to keep it looking healthy and shiny, but many of us don't take the time to properly maintain it. If you're ready to get rid of your damaged hair and try something new, you need to read this article! It will walk you through three of the Best Hair Treatments in Delhi NCR that will restore your damaged locks to beautiful and healthy hair. These treatments are easy enough to do at home, which means less money spent at salons and more money saved! Give these treatments a try today!

Ask for Recommendations
Do you have a question about Best Hair treatment in Delhi NCR? Dr Anjali Hooda is the best person to answer all of your questions. She's been practicing hair treatments for 15 years and has helped many people with their hair care needs. Contact her today and she'll be happy to help you find the best solution for your needs.
 If you're looking for hair treatment in Delhi NCR, Dr Anjali Hooda is an excellent choice. She has 15 years of experience, and she's highly-rated on Google reviews, which means her patients have had a very positive experience. Visit her website now and fill out a consultation form to learn more about how she can help you.
Know What Kind of Damage You Have
Some damage is more noticeable than others. If you're noticing a lot of hair fall, it may be the sign of serious hair damage that can only be fixed by a professional. Dr Anjali Hooda, Hair fall treatment in Delhi NCR says this kind of hair damage is caused by constant exposure to chemicals and heat. In some cases, he recommends cutting your hair off to promote healthy growth.
 You can also keep track of your hair fall by keeping a hair journal. Writing down what you've done to your hair and when will help you identify patterns that may lead to a professional diagnosis. If you don't have time for a full journal, Dr Hooda recommends taking one photo per month so you can compare how your hair changes over time. Your phone probably has a built-in camera, so it's easy to snap photos at home or even at work if you're styling your hair on breaks or lunch hours.
Schedule a Consultation
Call Dr Anjali Hooda for a consultation today to find out about the Best hair treatment in Delhi NCR. Her expertise is unmatched and she is well-known for her cutting-edge treatments that help people with significant hair fall. Dr Hooda will take time to get to know you and your needs before recommending the most appropriate course of treatment.
 If you live in or near South Delhi, Faridabad or Ghaziabad, consider booking an appointment for a consultation at Dr Anjali Hooda's clinic. She offers treatment for both men and women and will take time to talk about your hair loss issues before recommending a plan that's right for you. There is no obligation and nobody will judge you if you don't wish to proceed with any of her recommendations.
Prepare to Be Seated
There is a reason why people are constantly talking about hair fall treatment in Delhi NCR. And it's not just because people here know that there is no greater feeling than being able to wear your hair down without worrying about how much has fallen out. It's because they know that there are finally solutions to their hair problems and they want everyone else to be able to experience them too. That's why, after living with damaged hair for so many years, I finally decided to take the plunge and get the best hair treatment in Delhi NCR.
 My hair was always dry, frizzy and damaged. It would constantly break off and there were times when I would be left with such thin strands that all I could do was tie it up out of shame. That's why when I came across hair fall treatment in Delhi NCR on a number of websites and magazines, I became curious. Would my options finally be endless? So what made me take that plunge and head over to get hair treatment? Well, while they didn't quite make me feel like a princess after just one session as others had promised, they did leave me feeling as though something had changed. They left my hair stronger and healthier than before.
Discuss Your Goals and Expectations
My hair has always been a big priority of mine. It took a while to find the right products, but it is now in perfect condition. I am finally getting the hang of it, but sometimes I need a little help. That's where this hair treatment came into play. This salon offers some of the best treatments and they've really made a difference with my hair.
 I'm always a little hesitant to try a new hair treatment. It's not like I can exactly see what they're doing, and it can be hard to tell if you're getting good quality treatment until you get home and wash it out. That's why I really appreciated going here and trying their products out. I could feel the difference after my first visit, and that made me trust them more for future appointments. It's been about six weeks since I've started getting these treatments done on a regular basis, and I have never been happier with my hair! And that is all thanks to my local salon in Delhi NCR offering some of the best treatments around!
Know When To Go For A Professional Service
When your hair starts to feel dry, brittle and damaged, it may be time to invest in a professional treatment. This is usually the case when you have been using harsh chemicals or products on your hair which strip away the natural oils that keep it soft and shiny. Other factors can include sun damage, overuse of heat styling tools or just not caring for your hair properly. If you feel like you have tried everything and nothing has worked, consult Dr Anjali Hooda at her clinic for an expert opinion on what might be causing the problem and how best to treat it.