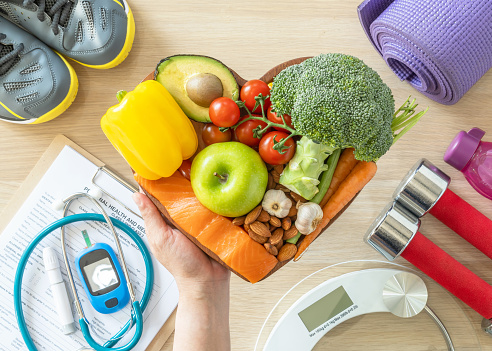 Best Functional Medicine Doctor India
Functional Medicine India is a personalized and science-based integrative approach, which basically involves or this functional medicine include to understand the root cause of various medical conditions such as certain autoimmune diseases, rheumatoid arthritis, hash motto disease, celiac disease, pcod, pcos, diabetes mellitus, thyroid, etc. This functional medicine approach mainly focuses on identifying and addressing the root cause of the disease. Functional medicine in India not only treats the symptoms but seeks the underlying causes and treatment internally; the ultimate goal is to heal the disease, prevention of disease, and promotion of healthy living.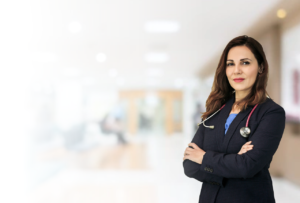 Specialized/unique science based strategies/ techniques are used by functional medicine doctors India to accelerate the clinical adoption of scientific discovery. They may investigate multiple factors causing a condition or identifying the root cause of a disease, or they simply consider multiple conditions causing one main symptom.
Functional medicine doctor find out the root cause of any specific disease by focusing to improve the physiology and body function of their patients which helps to restore their normal body function and resolve most of the diseases.
A Functional Medicine Indian doctor works holistically, considering all the parameters and is patient centered, relating to your physical, mental, emotional, and spiritual health in the field of regenerative, integrative and preventive functional medicine.
Why Functional Medicine matters?
Functional Medicine is a biology-based systematic approach that basically targets the root cause of a disease claimed by Mark Hyman. Functional medicine practitioners take the holistic approach to address physiological and nutritional needs, knowing that every person is unique and should have a medical plan that is according to their needs, also they investigate multiple factors causing a pathological condition, or they may look into multiple conditions causing one specific symptom.
Functional medicine is designed to prevent chronic illnesses like diabetes, cardiovascular diseases, auto-immune diseases, and cancer which are the number one killers in society, and to deal with things, like viruses and bacterial infections, in a natural way that does less long-term harm to the body. It's actually a connection of mind, body, and spirit.
FACTORS TREATED THROUGH FUNCTIONAL MEDICINE INDIA
Genetic factor

Hormonal changes in the body

Prescription and over the counter medications, 

Lifestyle modification.
Functional medicine India.
The main aim of the treatment plan of this approach is to educate patients to take charge of their own health, follow a healthy and balanced diet, and live a healthy and active lifestyle because functional medicine improves patient engagement.
We at LiveNutriFit treat Autoimmune Diseases and other metabolic ailments through the concept that "FOOD IS A MEDICINE"
Several diseases such as Autoimmune disease, Chronic disease Diabetes Control, Thyroid, PCOD, PCOS, lupus, Migraine, Multiple Sclerosis, Inflammatory Bowel Disease, and Diabetes Mellitus Type 1 and 2, Vitiligo etc. are treated.
WE BASICALLY TARGET AUTOIMMUNE DISEASES THROUGH FUNCTIONAL MEDICINE IN INDIA
HASHIMOTO-HYPERTHYROIDISM
      And Different types of Autoimmune Diseases and their management:
We focus on ailments related to Gut Health such as
 CELIAC DISEASE
INFLAMMATORY BOWEL DISEASE(IBD)
IRRITABLE BOWEL SYNDROME
OBESITY
LACTOSE INTOLERANCE
        OTHER DISEASES TREATED AT OUR CENTER ARE
       DIABETES MELLITUS ( DM TYPE 1 and TYPE 2)
DIGESTIVE DISORDERS ARE AMONG THE MOST COMMON PROBLEMS IN THE COUNTRY WHICH CAN BE TREATED BY FUNCTIONAL MEDICINE IN INDIA.
LACTOSE INTOLERANCE COULD BE TREATED BY FUNCTIONAL MEDICINE IN INDIA
The milk sugar lactose is digested by infants and children by the enzyme beta-glucosidase lactase.
Lactose is supposed to enhance calcium absorption in children. However, the activity of this enzyme decreases in adults which results in a poor tolerance to milk. 
Lactose Intolerance can lead to bloating, cramps, flatulence, and diarrhea after taking milk and milk products.
Small quantities of dairy foods with 10-15 g of lactose can be taken rather than large amounts at one time.
For lactose intolerant persons dairy foods should be consumed with meals in between meals. Lactose intolerant can choose lactose-free and dairy-free options like lactose-free milk, curd, cheese, yogurt, and ice creams, so that we can make every meal palatable!
Lactose tablets can be taken along with high-lactose food. The functional medicine approach is towards the betterment of people with certain medical issues.
CELIAC DISEASE COULD BE TREATED WITH FUNCTIONAL MEDICINE IN INDIA
Celiac disease is a sudden immune reaction that is caused by eating gluten-rich ingredients that trigger inflammation and damage the small intestinal lining which leads to other complications! The resulting damage to the villi of intestinal mucous results in potential or actual malabsorption of virtually all nutrients.
The most common symptoms in children are diarrhea, growth failure, vomiting, a bloated abdomen, and stools that are not normal in appearance, or odor. These symptoms could be cured with the functional medicine model. Adults may notice weight loss despite good or increased appetite, weakness, and fatigue, and may feel lethargic anemia, and osteopenic bone disease as well. This disease could be cured well by Functional Medicine in India.
DIETARY MANAGEMENT COULD BE TREATED WITH FUNCTIONAL MEDICINE INDIA
Complete withdrawal of gliadin from the diet results in prompt clinical improvement.
During the first few weeks of gliadin omission, the diet should be supplemented with vitamins, minerals, and extra protein.
In gliadin-free diet wheat, rye, barley, and oats are excluded.
Adding Medium-chain triglycerides (MCTs) to the diet can help in providing calories and may act as a carrier/ vehicle for fat-soluble parts.
INDIVIDUALIZED LIBERAL DIET INCLUDED IN FUNCTIONAL MEDICINE INDIA
An Individual must be treated as per his tolerance through Functional medicine in India.
Food to be avoided. A careful initial history will have information about daily living situations, attitudes, food reactions, and tolerances.
On the basis of such a history, a reasonable and adequate nutritional program that can be followed may be worked out.
So during acute periods, more modified treatment may be needed to control and initiate healing.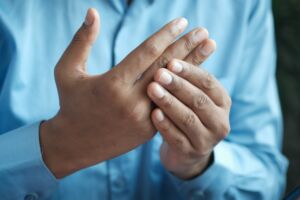 It's a chronic disease due to inherited abnormalities of purine metabolism.
However, excess uric acid produced by the body from the Protein we eat and or internal cellular or nitrogen utilization can increase the uric acid levels of the body. 
If the body's metabolism increases its uric acid production or if the kidneys do not eliminate/excrete enough uric acid from the body, levels of uric acid tend to build up in the blood resulting in a condition called hyperglycemia. Functional medicine determines how and why illness occurs and restores health by addressing the root cause of disease for each and every individual.
Hot toe

Swollen and tender joints

An acute attack of this includes sudden, severe attacks of pain, redness, and tenderness in joints.
The uric acid crystals deposit as urate in the joint causing swelling and tenderness of the joint with severe pain.
DIETARY MANAGEMENT FUNCTIONAL MEDICINE INDIA
   UNDER FUNCTION MEDICINE INDIA
Exclusion of foods that are extremely high in purines may be helpful.

All kinds of meats, fish, and poultry contain moderate to high amounts of purine including pulses and lentils as well.

Purines excluded. Drugs are so effective in lowering the serum urate concentration that rigid restriction of dietary purines is rarely necessary. 

The basic rule for Dietary Management is to recommend/counsel the patient to try to cut down or avoid certain foods like:

Red meats

Organ meats like brains, kidneys, liver and heart, lentils, pulses, and alcohol.

Intake of fluids should be proper so as to have a good elimination of uric acid and to minimize the possibility of renal calculi formation, 

Fluid intake>_= 3L per day is desirable 

Reversal of complications arising from deposition of uric acid crystals present in joints, and kidneys. Include a diet of low purine intake/low purine foods.
Hyperglycemia risk increased
Avoid high purine content foods 

Consumption of moderate protein, use of low-fat dairy products, eggs, and cheese

Intake of liberal crabs, refined cereals, beverages, fruits and fruit juices, and vegetables.

Consume a low-fat diet.

Take an adequate amount of fluids.
THYROID-HASHIMOTO-HYPERTHYROIDISM 
 – It is an endocrine gland that is at the front of the neck and looks butterfly-shaped. It basically secretes three major hormones i.e., Triiodothyronine (T3) and thyroxine (T4), and calcitonin. Thyroid hormones influence/enhance the basal metabolic rate and protein synthesis, and growth and development in children. Thyroid hormones are secreted.
TSH is regulated by T3 T4. The thyroid is treated well through functional medicine India.
SYMPTOMS (THYROID-HASHIMOTO-HYPERTHYROIDISM) INCLUDE 
Insomnia, 

Decreased tolerance of heat  

Anxiety and nervousness.

Hair loss and muscle weakness

Chest pain

Diarrhea

Rapid or irregular heartbeat 

sweating and irritability

Abnormal weight gain

Tiredness, 

Constipation

Heavy menstrual bleeding

Hair loss, 

cold intolerance, 

Slow heart rate

Delayed puberty or slow growth

Muscle weakness

Elevated blood cholesterol level

Muscle aches, tenderness, and stiffness

Pain, stiffness, or swelling in your joints

Depression

Impaired memory

Enlarged thyroid gland (goiter)

Dry skin
DIETARY MANAGEMENT THROUGH FUNCTIONAL MEDICINE INDIA
  FOOD TO EAT-
Iodine-rich food like fish, dairy, and eggs and iodized table salt in your food.

Selenium-rich foods include nuts, tuna, salmons, sardines, eggs, and legumes.

Zinc-rich foods include Chicken , Beef , Lamb , Seafoods , Like crab , Lobster , Oyster. Other Sources include nuts and seeds , beans,  fortified breakfast cereals.

Antioxidant-rich fruits and vegetables include : Broccoli , Spinach , Carrots , Cabbage , Avocados, Beetroot, Kale , Pumpkins , Collard green , Apples ,  Plums , Red grapes, Alfalfa sprouts , Prunes.

Diet plan prepared
  FOOD TO AVOID

–
Cruciferous vegetables that are rich in fiber, like broccoli, cabbage, spinach, kale, and Brussels sprouts, may inhibit thyroid medication absorption.

Caffeine, tobacco, and alcohol can also influence the effectiveness of thyroid medicine.

Goitrogens like tofu, tempeh, edamame, beans, soy milk, etc., vegetables like cabbage, broccoli, kale, cauliflower, and spinach, 
Nuts and seeds like millet, pine nuts, peanuts, etc.
Processed foods like cakes, cookies, baked foods, etc.
FREQUENTLY ASK QUESTION (FAQS)
      1 – WHAT DO YOU UNDERSTAND BY THE CONCEPT OF FUNCTIONAL MEDICINE INDIA?
Functional medicine India is a biology-based approach that targets identifying and addressing the root cause of a specific disease.
      2- HOW DO FUNCTIONAL MEDICINE INDIA DOCTORS TREAT THE DIFFERENT FORMS OF DISEASES/ AUTO-IMMUNE DISEASES?
Root cause identification. They may investigate multiple factors or they simply consider multiple conditions causing one main symptom.
       3- WHAT BASICALLY IS FUNCTIONAL MEDICINE INDIA TARGETING?
It requires a detailed understanding of each patient's genetic parameters, the whole biochemistry, and the person's lifestyle to direct personalized/customized treatment plans that lead to improved health outcomes. 
       4- WHAT ARE FOODS AVOIDED DURING HYPERTHYROIDISM?
Cruciferous vegetables like broccoli, cabbage, spinach, kale, and Brussels sprouts, may inhibit thyroid medication absorption.

Caffeine, tobacco, and alcohol 

Goitrogens like tofu, tempeh, edamame, beans, soy milk, etc., vegetables like cabbage, broccoli, kale, cauliflower, spinach, Nuts, and seeds like millet, pine nuts, peanuts, etc.
       5- WHAT'S THE DIFFERENCE BETWEEN FUNCTIONAL MEDICINE AND INTEGRATIVE MEDICINE?
Integrative Medicine

 is a holistic medicine discipline that takes into account the lifestyle habits of the patient. 

Functional Medicine India

 doctors are medical professionals and physicians of functional medicine India who specialize in finding the root cause of the disease, on the other hand, Our Clinic LiveNutrifit is based in Greater Kailash, New Delhi, and runs under the supervision of Celebrity 

Dr. Anjali Hooda Sangwan, MD (USA), India's 1st institute for Functional Medicine  (USA) Certified Doctor.
       6-  WHAT CONDITIONS CAN FUNCTIONAL MEDICINE INDIA TREAT?
Auto-Immune Diseases
IBD
Hashimoto Diseases
Migraine
Lupus
DM-T2
Vitiligo
Celiac Diseases
       7- WHAT DOES FUNCTIONAL MEDICINE TREAT?
Most

 Functional Medicine India

 doctors solve complex, multifaceted health issues, and 

Auto Immune Diseases

. Examples include depression, chronic pain conditions like arthritis, and inflammatory diseases like 

Celiac Disease

 or 

Inflammatory bowel disease (IBD)

, psoriasis, Hashimoto's, etc. Functional medicine is a personalized and integrative approach to healthcare that involves understanding the prevention, management, and root causes of complex chronic disease, The ultimate goal is to heal disease and promote a healthy life.
       8- WHAT IS AN EXAMPLE OF FUNCTIONAL MEDICINE INDIA?
Functional Medicine includes 

Naturopathy

, 

IV Nutrition Therapy

,

 yoga, Meditation, Therapeutic Nutrition HCG Diet, Ketotarian Diet,  Nutritional Supplementation, facial Rejuvenation, Platelet-rich plasma, migraine relief, Liver detoxification.
     9- Why choose functional medicine?
Functional medicine India is the personalized and integrative approach which involves understanding the root cause of the chronic condition, it seeks the underlying causes and helps the patient to heal internally. Functional medicine doctors treat patients with the therapeutic diet because food is a medicine. When we eat healthy food it reflects on our overall growth and mental health and it involves guiding the patient to take charge of their own health to sustain a healthy life. The ultimate goal of this holistic approach is to heal the disease and promote healthy life.